nurture your child's creativity
Award-winning sleepsuits
We wanted to create a fabric that was exceptionally soft and safer than regular materials. Our signature fabric is naturally breathable, thermoregulating & moisture-wicking, keeping little ones at the perfect temperature day & night, through every season.
Our founder Akin used his knowledge & heritage in textiles to perfect the fabric, made using the natural materials organic cotton & bamboo. 
- Mori
Louise Misha
Louise Misha advocates an art of living, values and principles at the
center of which the human being fits naturally. Louise Misha is a hand
stretched out towards a fashion that raises awareness of its
responsibility at each level of its development. Far beyond the
production of simple clothes, the brand works to imagine a free and
independent fashion, a fashion that conserves resources and a fashion
that is committed to raising awareness.
discover more
Each piece is designed from our studio in New Zealand and carefully considered to ensure our designs are not just exquisite but our quality is outstanding and perfect for your little ones.
- Jamie x
discover more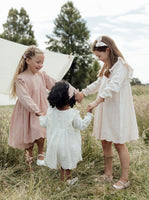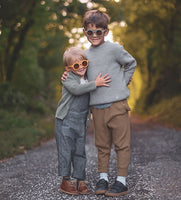 Practical Pieces of Everyday Magic
Our collections are inspired by the nurturing Mother, the free spirited Child, and the essence of Nature. From gorgeous hair clips and whimsical artworks, to eco-friendly baby toys and natural jewelry.  Each piece is carefully chosen, designed and created to nurture the soul - offering beauty and ease to your everyday.
- Grech & Co.
discover more