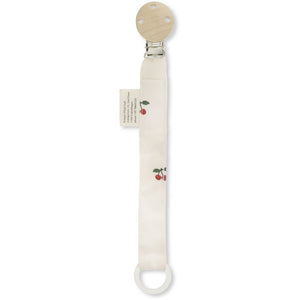 This strap is ideal for securely holding on to your little one's pacifier so it won't get lost or fall onto the floor. On a busy day with a small child this pacifier strap will be a little help for every parent and child.
Made of 100% organic cotton.

CE-tested after European standard EN-71-1
Length: 22 cm.